Established since 2010 & Open to Older Adults in Greater New York Area When Eligible
When an older person's beloved pet is their only family, and sole source of affection and comfort, keeping them together is so important.:
Pets and Elders Together: eliciting the compassion of volunteer "Pet Pros" who aid 100+ low-income, frail, pet-owning clients with animal-upkeep and hygiene, dog-walking, cat litter clean-up, light grooming, pet-play, as well as visits from friendly dogs to provide companionship to the isolated and homebound. During the holidays, volunteers deliver a signature Holiday Pet Stocking filled with goodies that clients may not be able to afford. The agency has a Veterinary Assistance Program which helps to cover expenses of emergency vet care, a Pet Fund for emergency supplies (e.g. pet food), while a Companion Animal Advocate identifies emergency contacts (family, friends, neighbors) who can care for pets in the event that the client is in distress.: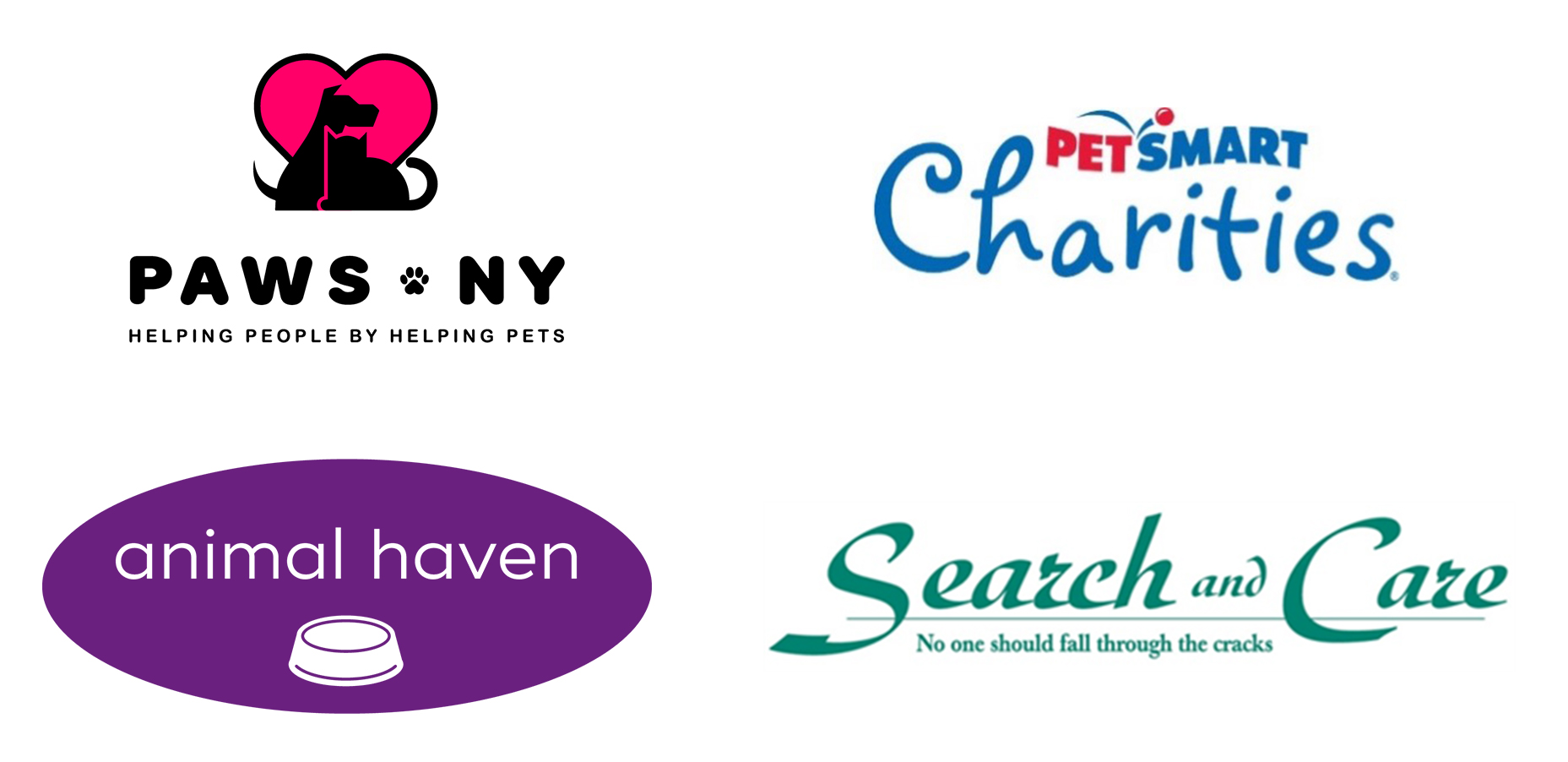 September 28, 2021—New York, NY—PetSmart Charities has awarded a three-year, $400,000 grant to three New York City-based organizations as part of their Preserving Families Initiative. The grant will support a new partnership between Pets Are Wonderful Support (PAWS) NY, Animal Haven, and Search and Care.
"Pets have a profound impact on a family — and for the elderly, can often be their only source of companionship," said Aimee Gilbreath, president at PetSmart Charities. "New York City is home to 1.7 million older adults, and we estimate about 170,000 of them have pets and need some support. A warm greeting from a beloved pet after a hospital stay can build emotional well-being and stimulate the healing process. The innovative collaboration among these stellar organizations is exactly the kind of work we're proud to support."
Overall, Preserving Families in Times of Crisis will support older adults and other vulnerable populations by helping them prepare for emergencies with their pets and providing emergency and foster care for pets while their guardians recover and are ultimately reunited.
"Search and Care helps older people and their pets age in place together, and our collaboration with these two New York City organizations is both exciting and challenging," said Robin Strashun, Outreach, PET and Medical Escort Coordinator. "Together we are encouraging social service, homecare, and healthcare organizations to incorporate vital pet-related information during intakes so that both owners and companion animals have every opportunity to remain together. New Yorkers are devoted to their pets and, with the help of PetSmart Charities, we are united in raising awareness about the importance of advance planning for companion animals as they are an integral part of the family."
To see the unedited press release use this link: Here